GROW YOUR BUSINESS | EXPLORE THE GLOBAL MARKET






"The world in which we communicate continuously requires a precise language. Will you afford a different one?"
"The world in which we communicate continuously requires a precise language. Will you afford a different one?"
"The world in which we communicate continuously requires a precise language. Can you afford a different one?"
"We translate whenever we do not want to question something?"
"We translate whenever we do not want to question something?"
"We translate whenever we do not want to question something?"
WE PRODUCE TRANSLATIONS
We have provided comprehensive translation and interpreting services for many business sectors since 2009, in more than 50 languages. Our leading activity is translations for many different business sectors. We provide services during conferences and fairs in Poland and abroad with the use of appropriate equipment. We prepare marketing materials and technical documents while maintaining their layout. We have done over 9.7 thousand translations for more than 800 Clients.
SERVICES

Words have great power; written words in particular. They stay forever. The translations we do meet the most important criteria of a perfect translation. We provide our business partners with texts which affect their image, enable to grow their business and communicate with clients.
Communication with people is the basic element of business. The leaders of Polish and global economy know that growth is an integrated part of a company's DNA. Cooperation with international partners consists in the exchange of contacts and knowledge. Interpretation helps to achieve these objectives and positively affects the pace of decision-making processes.
Visual identification is one of the key elements of a company's image. An article, presentation, leaflet, folder, catalogue or website – they all require a perfect layout and typesetting which will enable legibility and aesthetics. This scope of works constitutes an additional service in our translations.

The experiences of the local and global market show that conferences are a crucial element in the growth rate of the world of science and economy. Scientific forums make it possible to solve current problems and industry conferences set new directions of development. Our interpreting services enable better and more efficient communication.
Building a strong competitive advantage in business requires well-thought-out business strategies. Prospecting new markets, introducing innovative solutions, optimising work and improving the quality of services are a necessity. Owing to hundreds of orders fulfilled each month, we ensure effective language solutions.
A business model influences the dynamics of the company's operation in every field, regardless of the business sector in which the company conducts its activity. The work of our team allows implementing ambitious objectives. Our specialised staff prepares a perfect plan for service provision.

…jesteśmy bardzo zadowoleni z zachowania naszych formatów do tłumaczeń oraz z jakości tłumaczenia (…). Z pewnością będę rozgłaszać dobrą opinię na temat czasu realizacji, jakości tłumaczeń oraz profesjonalnej obsługi klienta!

...pięknie dziękuję za ekspres! :) Są Państwo nieocenieni!
Rejestr Dłużników ERIF Biuro Informacji Gospodarczej S.A.
Grupa Kapitałowa KRUK

Dziękuję za szybką realizację zamówienia. Zawsze na Państwa można liczyć :)
Perfecta Sp. z o.o. Sp.k.

Firmę cechuje rzetelność, sumienność, zaangażowanie i niewątpliwie duża wiedza merytoryczna.
Instal-Konsorcjum Sp. z o.o.

Trudny tekst techniczny, instrukcja obsługi linii technologicznej z języka francuskiego na angielski i polski został bezbłędnie przetłumaczony. Zlecenie wykonane przed terminem.

Możemy rekomendować Fabrykę Tłumaczeń jako odpowiedzialnego i wiarygodnego partnera

Elastyczność oraz profesjonalizm to atuty Fabryki Tłumaczeń a raczej "Fabryki profesjonalizmu"

"Fabryka Tłumaczeń" wykonała dla nas tłumaczenia różnego typu dokumentów (…) a w szczególności informacji prasowych opublikowanych w Los Angeles Times i New York Times. Bardzo cenimy współpracę z Fabryką Tłumaczeń.
Muzeum Architektury
we Wrocławiu
FABRYKA IN NUMBERS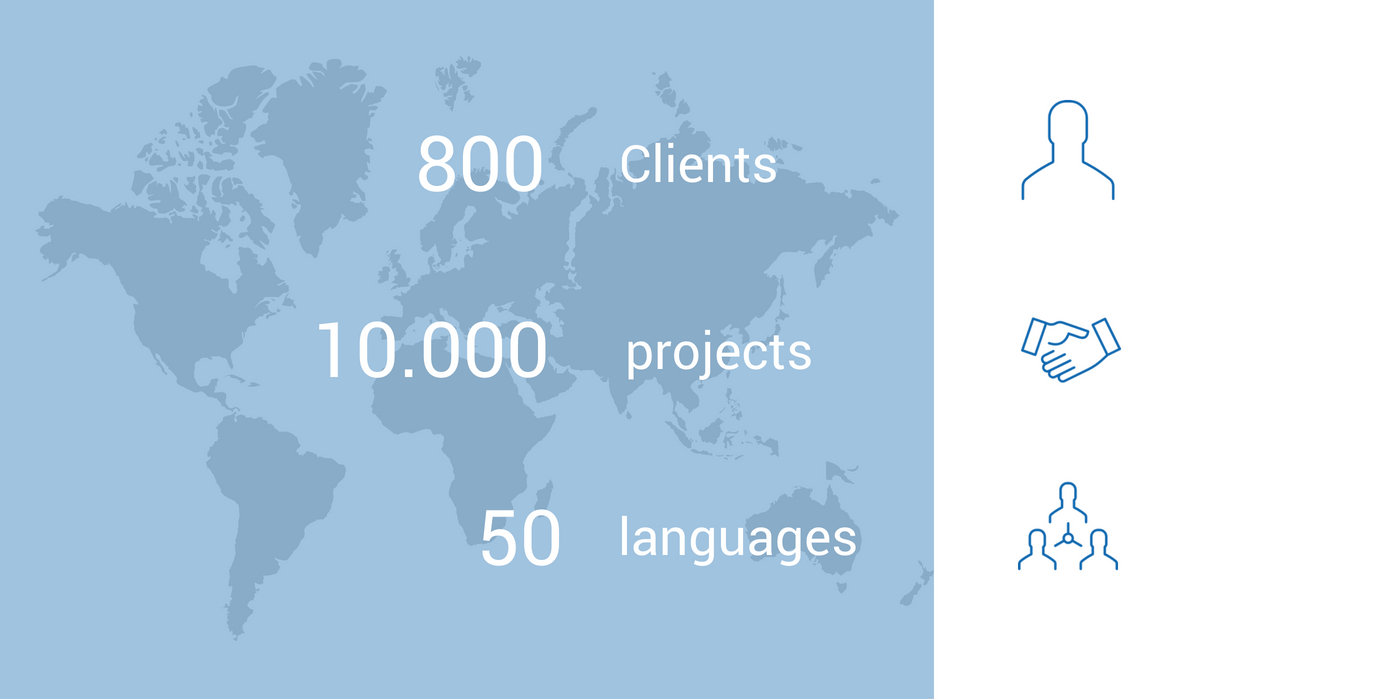 CASE STUDY

Co roku wspieramy realizowane projekty dotyczące materiałów do publikacji, norm, książeczek reklamowych, ulotek, zapewniając zarówno usługę obróbki graficznej jak i usługę tłumaczeniową z języka polskiego na język angielski zgodnie z normą PN EN ISO 17100:2015.
PHARMACY

Współpraca z liderem firm doradczych dotycząca bieżącej obsługi językowej w zakresie tłumaczeń zwykłych i uwierzytelnionych o zróżnicowanej tematyce z naciskiem na prawo i ekonomię. Teksty tłumaczone są w wielu kombinacjach językowych...
FINANCE
OUR WORK IS SUPPORTED BY

ASKING US