GROW YOUR BUSINESS | EXPLORE THE GLOBAL MARKET

WE TRANSLATE KNOWLEDGE AND EXPERIENCE
During conferences, issues important to the participants are often raised. This type of events must be perfectly organised. It is crucial to tend to logistics, catering and, above all, subject matter – it is the main factor that encourages people to participate in a conference. Interpreting during a conference requires excellent technical preparation – the appropriate equipment that will enable comfortable acquisition of knowledge, and personel – the contractor and translator who must be an expert in the discussed field. The interpreting staff should work in the background. What is most important is what the conference participants want to hear. We know it.

Simultaneous interpreting is done by an interpreter sitting e.g. in a booth, using headphones. The participants of the meeting also use headphones to listen to the interpreting. This type of interpreting is used wherever an instant, almost concurrent perception of the speaker's speech is needed.
Consecutive interpreting is done in sequences after a certain part of the speaker's speech has been finished. The speaker waits for the part of his or her speech to be interpreted. The listeners of such a speech must focus on what the speaker shows and then match the content which is already intelligible after being interpreted.
LANGUAGES
English
German
French
Russian
Albanian
Belarusian
Bulgarian
Chinese
Croatian
Czech
Danish
Estonian
Finish
Greek
Spanish
Japanese
Korean
Lithuanian
Latvian
Dutch
Norwegian
Armenian
Portuguese
Romanian
Serbian
Slovak
Slovene
Swedish
Turkish
Ukrainian
Hungarian
Italian
WHAT WE TRANSLATE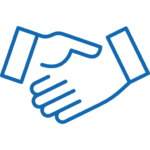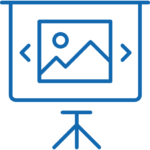 OUR NUMBERS

10.000
800
pages per month
completed orders
1600
satisfied customers

234
1450
131
coffes per month
calls per month
verification pages per day
HOW TO PLACE AN ORDER

ASK ME